Book Circus / Circus of Books
8230 Santa Monica Blvd, West Hollywood, CA 90046
Retail
1960 → 2019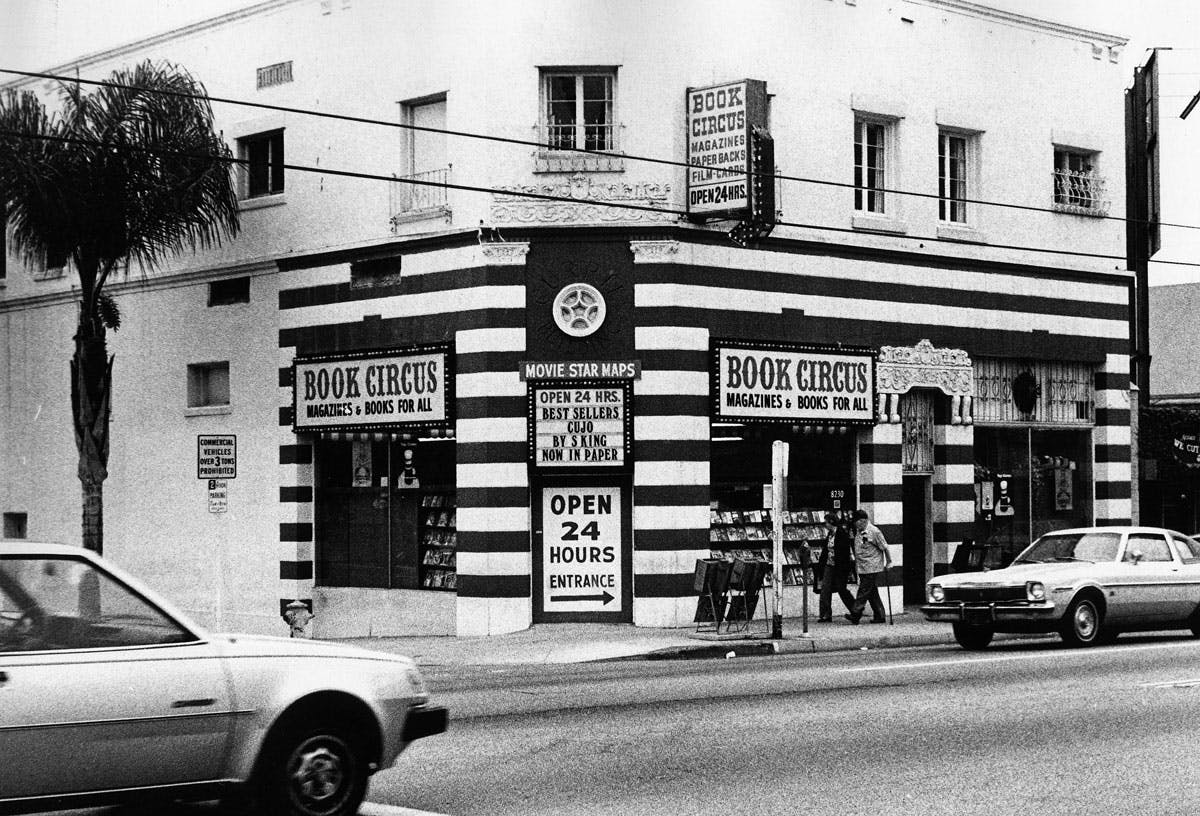 ←
Back
Circus of Books was a bookstore and gay pornography shop owned by Karen and Barry Mason, with locations in West Hollywood and Silver lake. As a notable Los Angeles gay cruising spot, place of refuge during the AIDS crisis, and mom-and-pop porn shop fighting federal obscenity charges, both locations are now considered important sites of Los Angeles' gay history.
This store is in the heart of what was once West Hollywood's "Vaseline Alley," a parking lot and alley where gay men cruised for sex.
"There was a lot of activity in the alley behind our store," Mason said. "People would meet each other here, and even though we, as owners, kept out of it, it was definitely a pickup spot. I think when Circus of Books opened, this was such a special place for people who were gay or were trying to come out or feel comfortable."
A documentary on the store, filmed by the Masons' daughter Rachel Mason, was released in 2019.
READ MORE