Butch Gardens
3037 Sunset Blvd, Los Angeles, CA 90026
Bar
1971 → 1980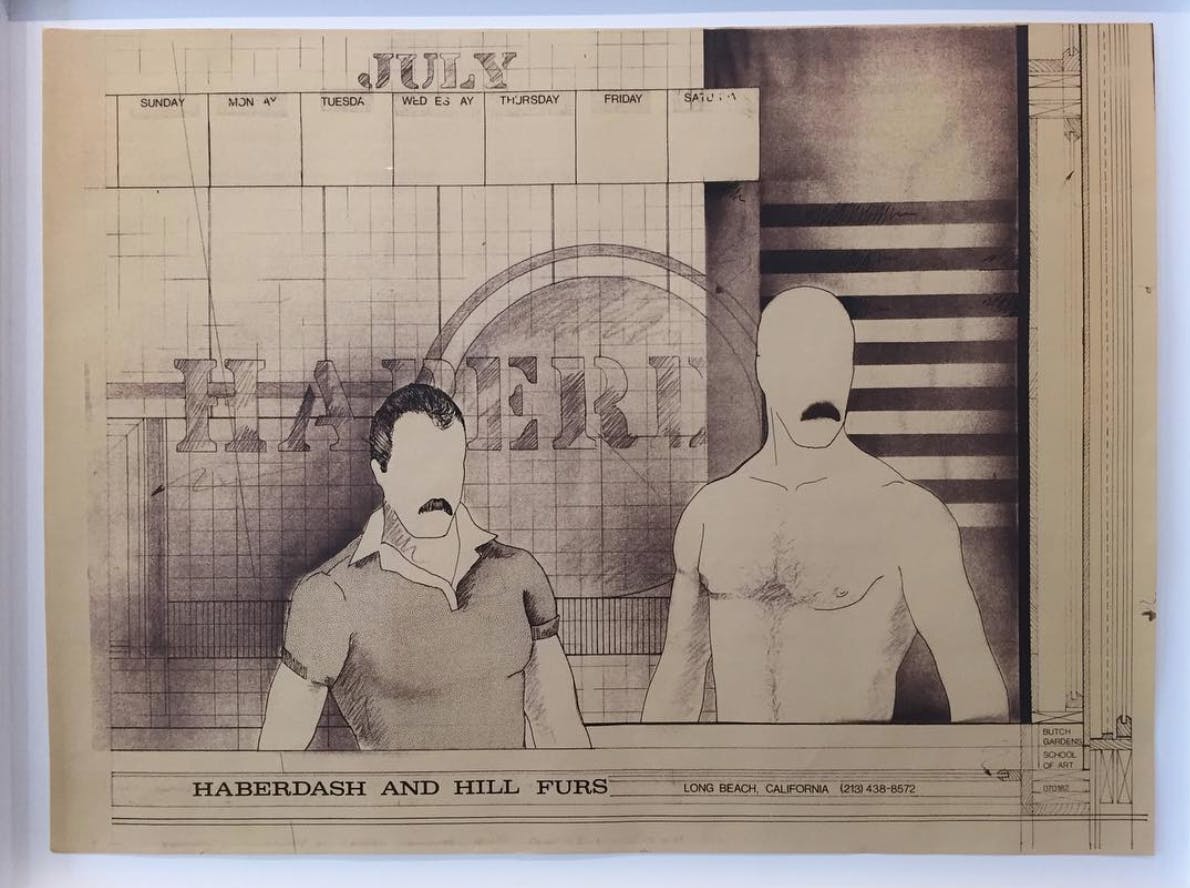 Credit: Sandoval, T. (One Archives)
←
Back
Chicano artist Teddy Sandoval created the notorious "Butch Gardens School of Fine Art," a fictitious art school and his artist insignia. He named it after his local Butch Gardens bar, which he frequented. Sandoval's work encompassed performance, mail art, and ceramics, and he exhibited in the famed 1975 Chicanarte exhibit at the Barnsdall art park. Despite working in decorative ceramics - a medium quite rare in Chicano art practices - Sandoval's flamboyance and artistic interests in interior design and the homoerotic are a rarely acknowledged element of the Chicano art movement in Los Angeles.
Richard T. Rodriguez describes the actual Butch Gardens as a place where "mostly gay and lesbian cholos and cholas congregated," including such artists as Jack Vargas and Gronk (Glugio Nicandro), but "it was not a venue that hosted Chicano art production like Score Bar in Downtown, which would play host to the famed ―Terrill/Gronk show in 1984." (Hernández, 2011)
According to Stuart Timmons, Butch Gardens on Sunset in Silver Lake was one of the first gay bars visited by political candidates, including Vince Bugliosi, Burt Pines (who hired Rand Schrader, homosexual and gay activist, to his staff in the 1970's) -- and even openly-homophobic District 13 council member Paul Lamport, who was driven from office by L.A.'s gay vote.
READ MORE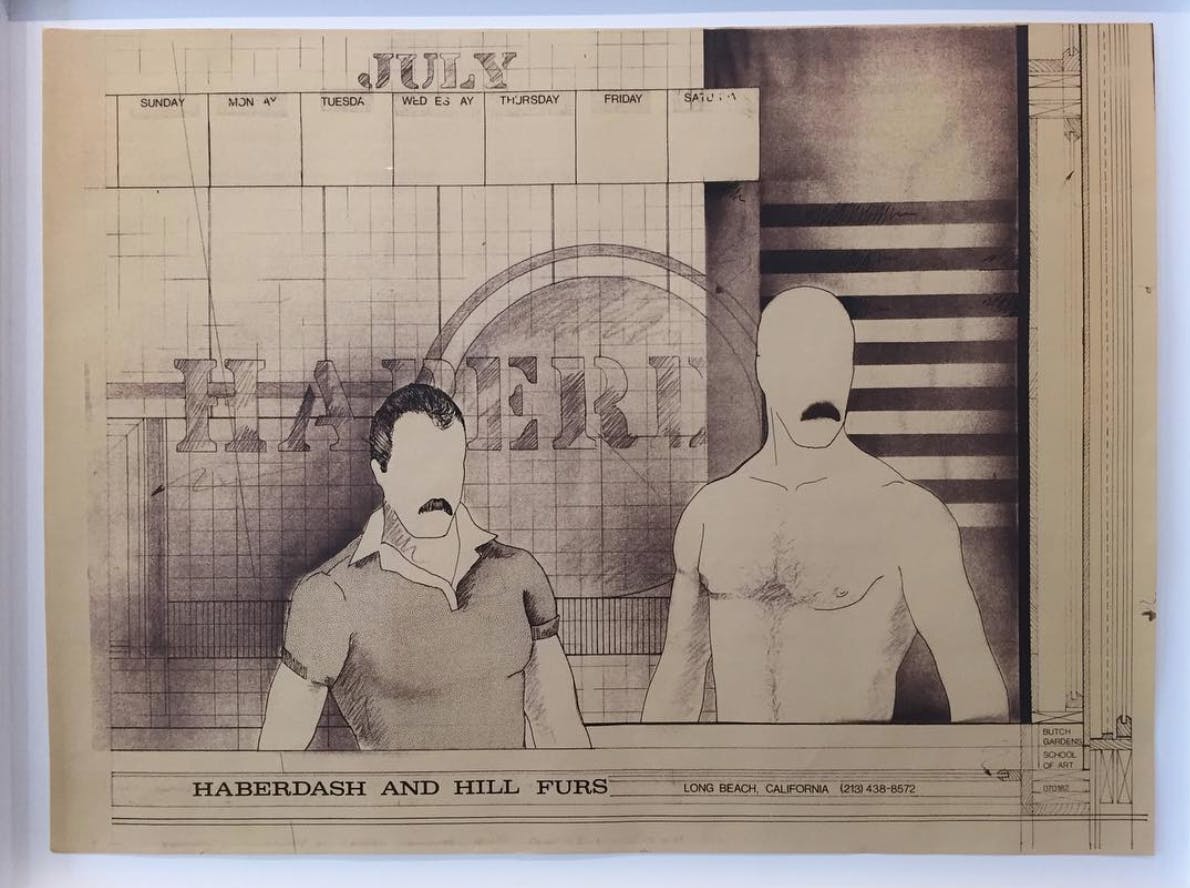 Sandoval, T. (One Archives)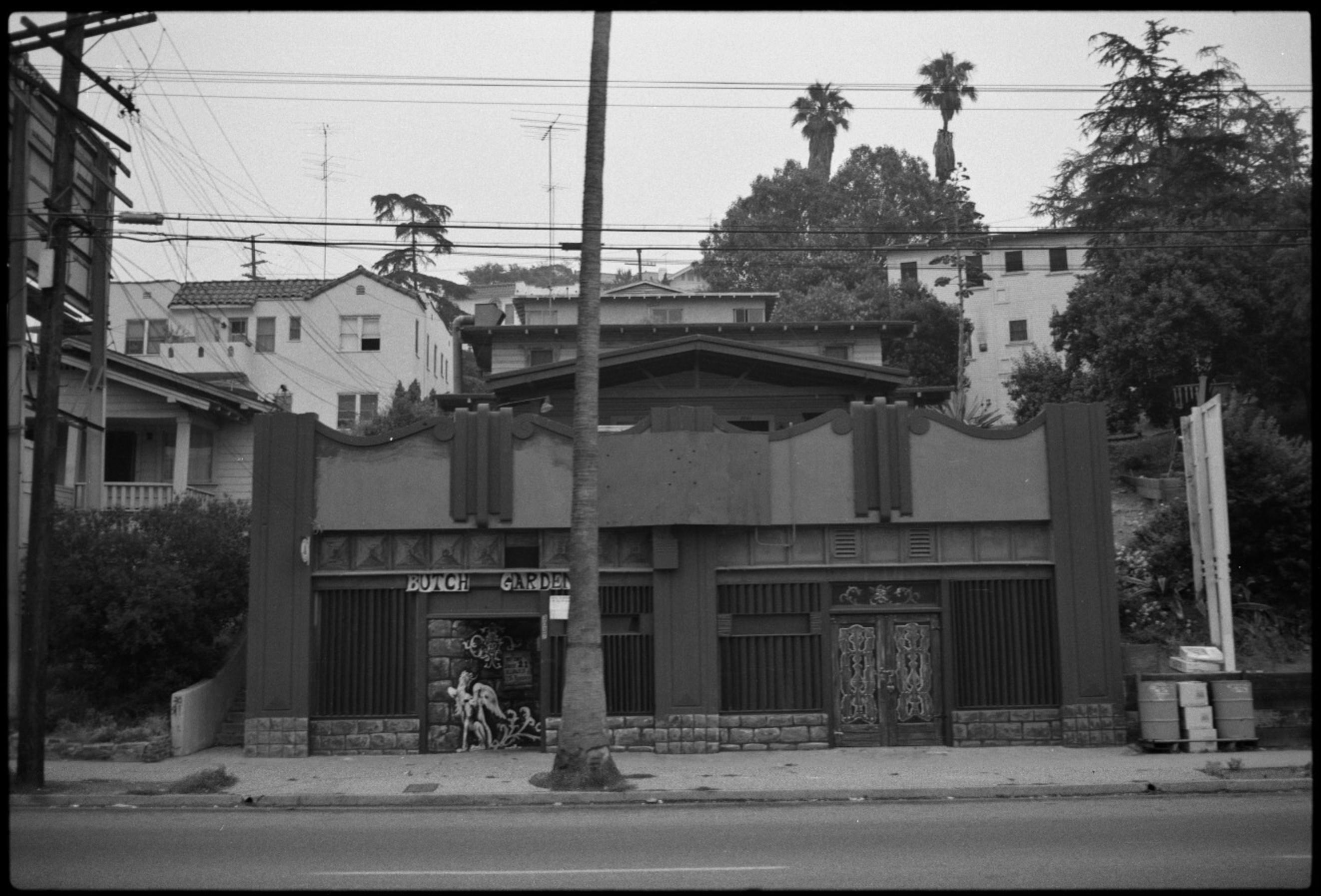 Credit: E. Ruscha, "Sunset Boulevard, 1973: Roll 2: Across from Akron headed east: Image 117", 1973