Coronet Theatre
366 N La Cienega Blvd, West Hollywood, CA 90048
Theater
1947 → 2008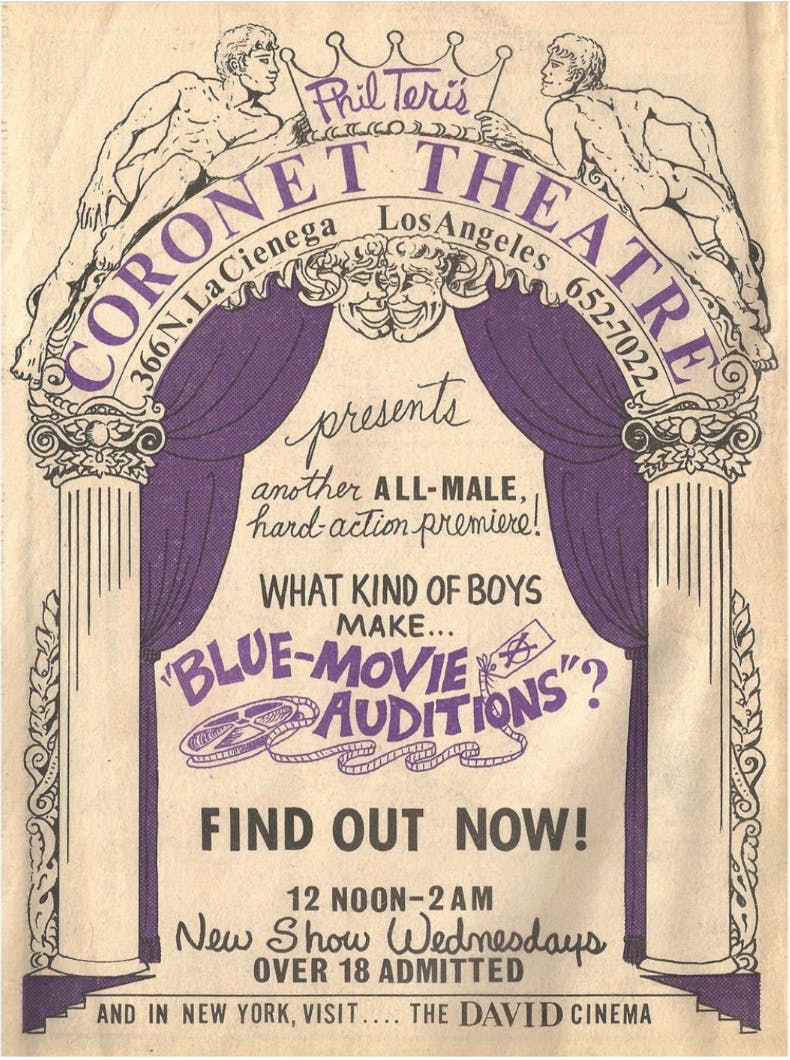 Credit: http://www.instagram.com/askanybuddy
←
Back
C. T.
Opened August 16, 1947 by Frieda Berkoff, a member of a famous Russian dancing family. Also called Coronet Louvre film museum.
The Coronet was a long-time center of gay entertainment — and some very daring art shows — but were not exclusively gay. The Coronet was raided several times in the '50s for showing such gay art films as Kenneth Anger's Fireworks, Genet's Un Chant D'Amour or Flaming Creatures.
In December 1968 the Coronet was the venue for the west coast premiere of John Herbert's "Fortune and Men's Eyes," directed by Sal Mineo. The regular run opened January 1969 and ran until July.
READ MORE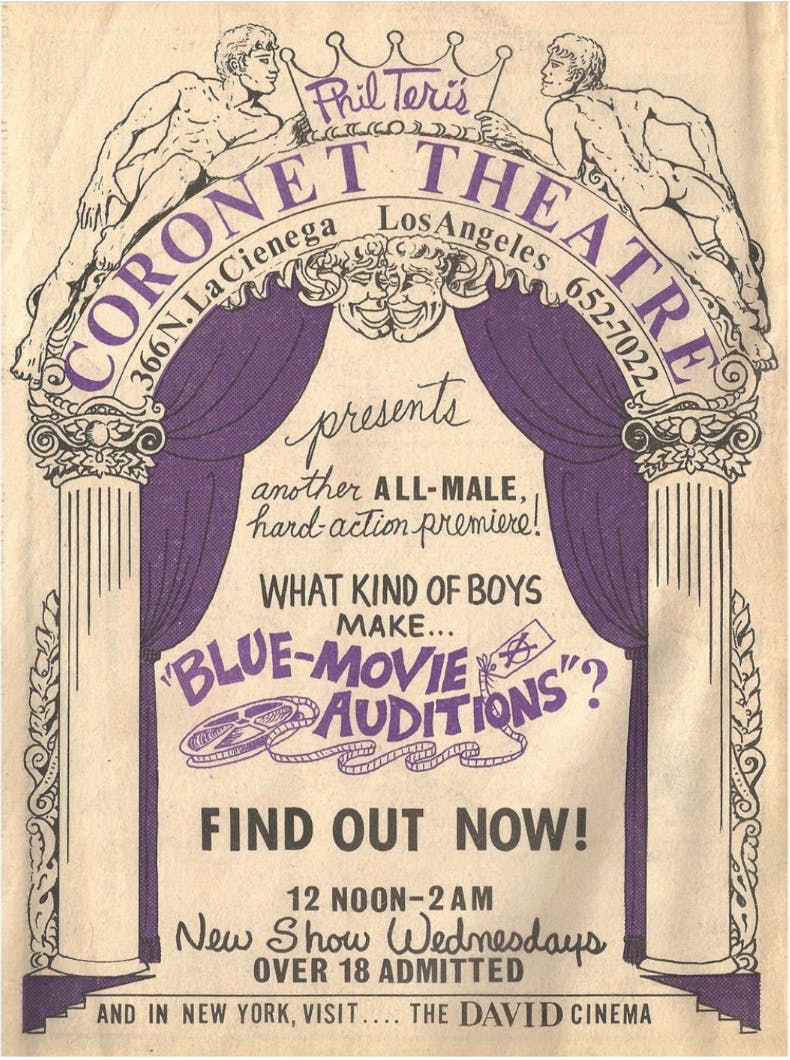 http://www.instagram.com/askanybuddy