Hollywood Century Theatre
5115 Hollywood Blvd, Los Angeles, CA 90027
Theater
1973 → 1984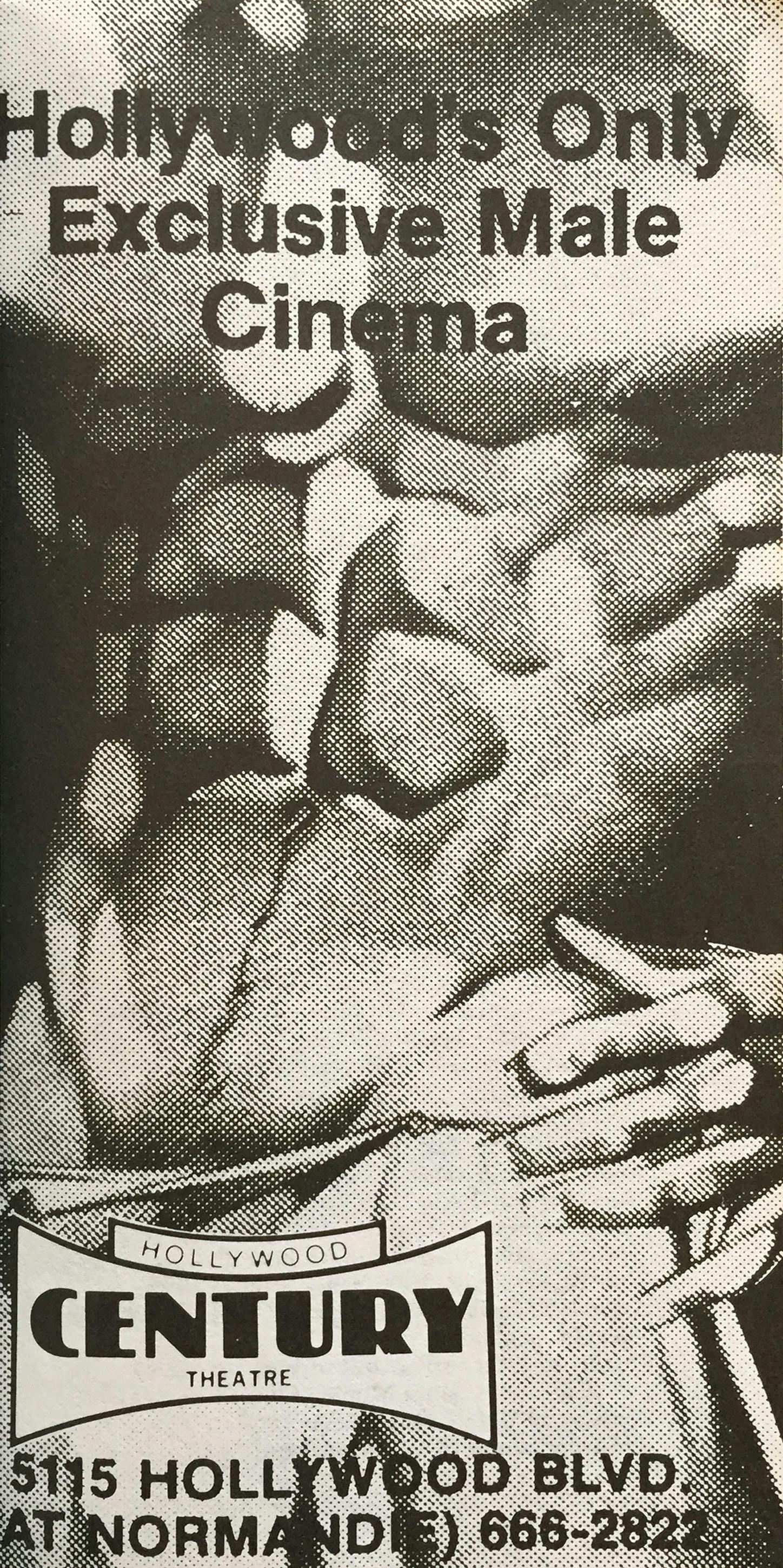 Credit: Bob Damron '80, 1980
←
Back
Opened as Hunley's Theatre on September 22, 1921, it retained the Hunley's name until at least 1952. By 1967 it had been renamed Century Theatre playing mainstream movies. On November 21, 1973 it became a gay male adult movie theatre, renamed Hollywood Century Theatre, opening with "Nights in Black Leather".
An interesting aspect of the Hollywood Century Theatre was that it had become a 'private' theatre. This meant that a patron would pay an admission price of $10 or $15 and receive a membership card (for a reduced admission price upon subsequent visits). Also, the private status meant that the management could legally allow sexual activity on the premises.
(In 1977, there was also a much smaller Hollywood Century Theater, operating as a gay male adult theatre at 5903 Hollywood Boulevard).
READ MORE