Jewel's Catch One
4067 W Pico Blvd, Los Angeles, CA 90019
Nightclub
1973 → 2015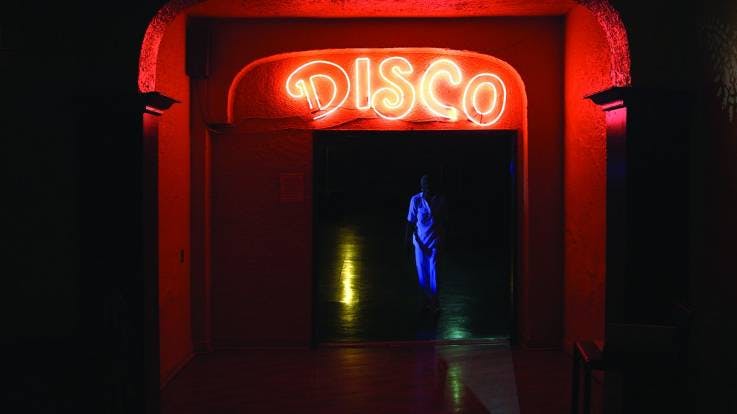 Credit: Jewel's Catch One
←
Back
Opened in 1973, Jewel's Catch One was one of the first black discos in the United States, and the longest running black gay dance bar in Los Angeles. Catch One was opened for people of color, who were often unwelcome at other nightclubs (such as West Hollywood's Studio One, a prominent disco with a racist and misogynist door policy). It became a hub for performers, including Sylvester, Whitney Houston, Luther Vandross, Janet Jackson, Donna Summer, Whoopi Goldberg, Rick James, and Madonna.
The Catch One was owned by Jewel Thais-Williams, a black lesbian, who purchased what was then the Diana Club in a white neighborhood. Despite threats from authorities, police, and the public, Jewel remained open and found success — at its peak with patrons lined up around the building.
The community surrounding the Catch was vibrant: the club printed their own magazine that included lists of popular music, matchmaking services, classifieds, and listed events like theme parties, boys' nights, girls' nights, fundraisers and pageants. The venue served as a space for political organizations to have community meetings. During the AIDS crisis, Jewel hosted fundraisers to support black gay men in the community who were disproportionately impacted.
Since closing the Catch in 2005, Jewel runs the Village Health Foundation: a non-profit organization that provides complementary and holistic health care treatment to under-served and uninsured in Los Angeles. To honor her contributions to the LGBT community, Thais-Williams was appointed the Grand Marshall of the 2016 Los Angeles Pride Festival. 
In 1993 Cristina Kotz Cornejo shot and directed a short-form Super8mm documentary 1993 about Jewel called "Jewel and the Catch." A feature-length documentary Jewel's Catch One was directed by C. Fitz and released in 2016.
READ MORE