Las Memorias AIDS Monument - Lincoln Park
3600 N. Mission Rd, Los Angeles, CA 90031
Monument
1993 → today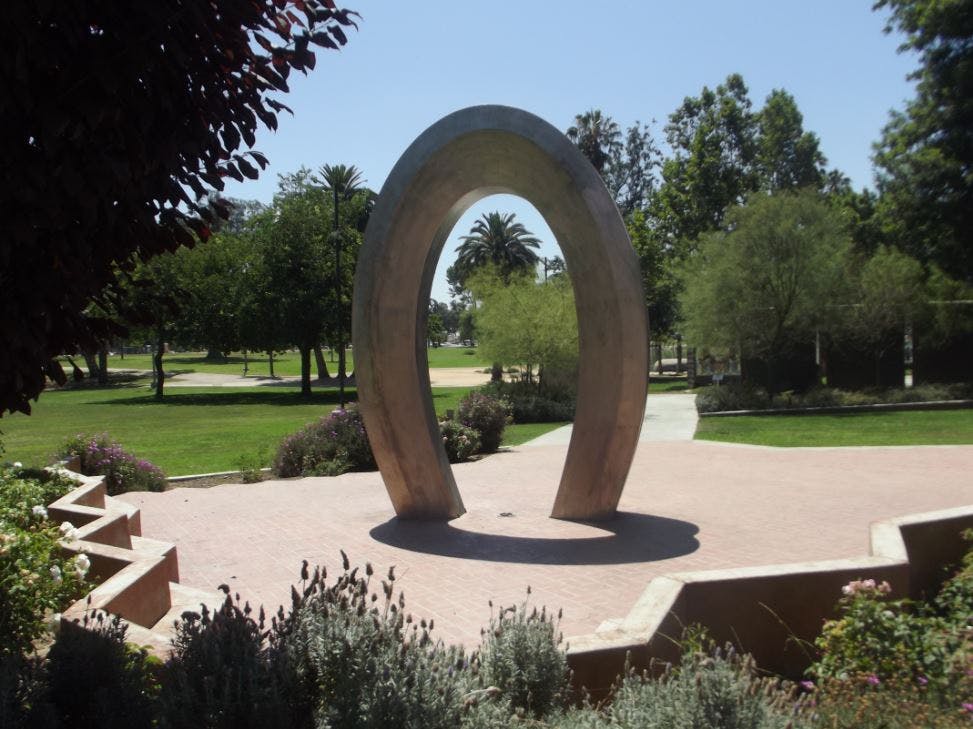 ←
Back
Founded by Richard L. Zaldivar in December 1993, The Wall-Las Memorias Project serves low-income and hard to reach communities throughout Los Angeles—educating community members on the importance of HIV/AIDS, substance abuse prevention and community building in the LGBTQ community. In 2004, Zaldivar realized his vision for a monument to memorialize those lost to AIDS by offering a place of remembrance and healing.
The AIDS monument was designed by architect David Angelo and public artist Robin Brailsford. A community advisory board selected the site in 1993, based upon its rich cultural and artistic history with the Latino community and its proximity to the local AIDS Treatment Center at County USC Hospital, the Rand Schrader AIDS Clinic. 
The Las Memorias AIDS Monument was designed as a Quetzalcoatl serpent, an Aztec symbol for rebirth. The monument consists of eight wall panels: six murals depicting life with AIDS in the Latino community and two granite panels that contain the names of individuals who have died from AIDS. The monument also includes a serene park setting with benches and an archway set in garden areas for personal meditation. The total size of the monument is about 9,000 square ft., with half of this area being developed as new landscaping. 
Located at Lincoln Park, Las Memorias AIDS Monument is the first publically funded AIDS monument in the country. The 9,000 square-foot monument is composed of a stainless steel archway and eight panels - six of the panels feature murals by Southern California artists, and two granite panels will eventually display the names of 8,000 people lost to AIDS. Each year, new names are added to the panels during a special ceremony, Noche De Las Memorias (A Night of Memories) which takes place on World AIDS Day, Dec. 1.
READ MORE