Liberation House
1168 N Edgemont St, Los Angeles, CA 90029
Organization
1971 → 1984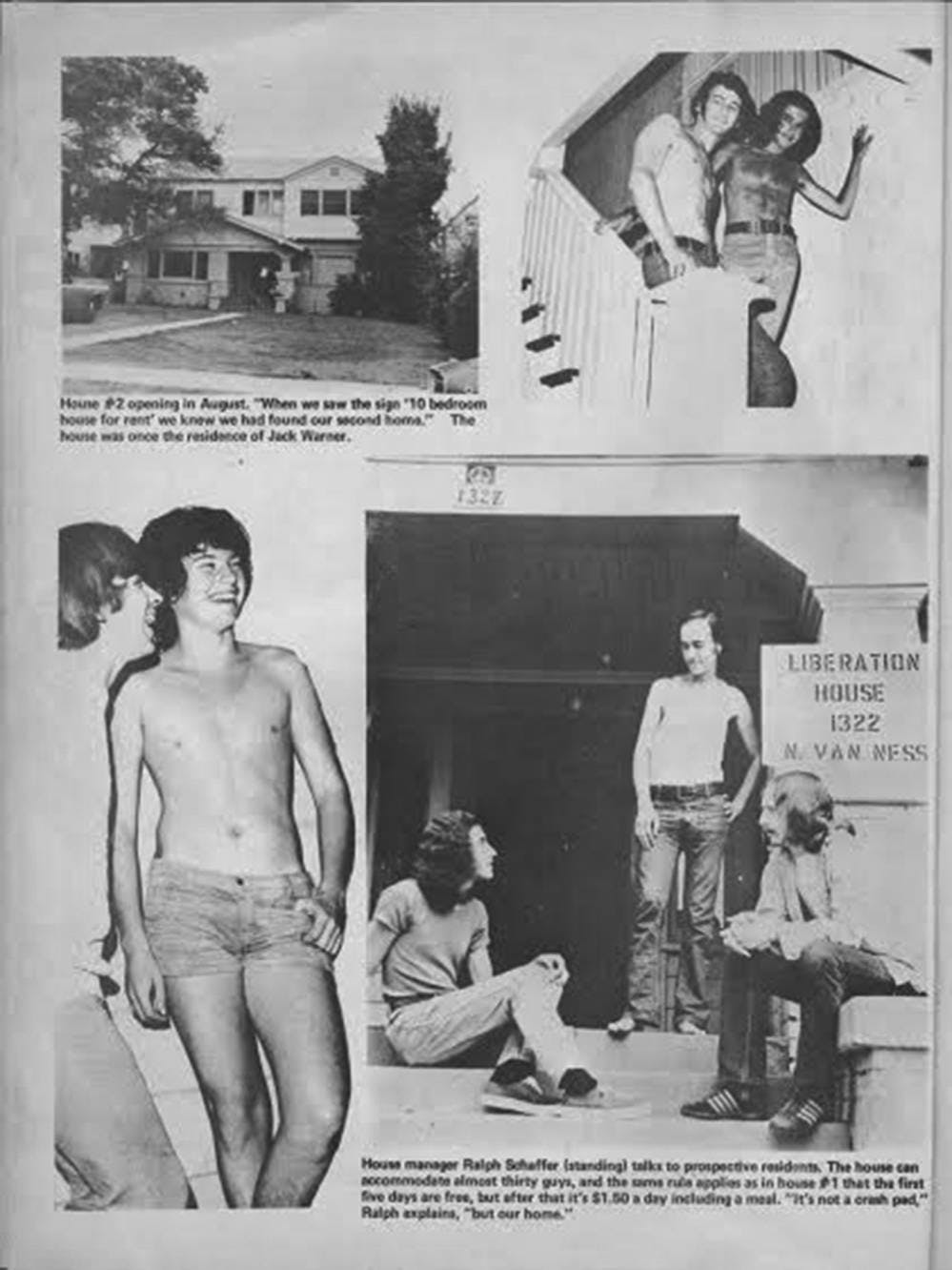 Credit: ONE National Gay and Lesbian Archives at USC Libraries. Photo by Pat Rocco.
←
Back
In 1971, the Gay Community Services Center (GCSC) transformed a modest Colonial Revival-style bungalow into a haven for formerly homeless LGBTQ individuals. The "Liberation House" was the nation's first facility for homeless gay adults and youth. The demand for placement in the house became so great that the GCSC created four other Liberation Houses to reduce the number of LGBTQ people living on the streets.
The concept and strategy of the Liberation Houses was largely that of Jon Platania, who located and rented the first of six at 1168 North Edgemont. Platania recognized structural problems in the fostering of queer homelessness, and helped the GCSC develop a sophisticated knowledge of poverty and anti-poverty policy that eventually made the GCSC appear more bureaucratic, mainstream, and thus eligible for city and county funding. Residents paid $1.50 per day toward rent and utilities.
One of the principles of Liberation Houses was to liberate oneself from the economic barriers that prevented one from experiencing the personal and sexual liberation of the Gay Liberation movement; both were intertwined. A potential resident could rightly hope that the Liberation Houses would provide sexual opportunities in addition to economic ones. But sex did not preclude the forming of emotional bonds either; quite the contrary. If admitted, residents were assigned chores and required to attend communal dinners every night. "It was very important that the house exist as a family unit," Platania recalled. 
In an internal memo to GCSC leaders, founding member Don Kilhefner urged the organization to focus even more on housing issues. "It hardly needs pointing out," he wrote, "that our gay brothers and sisters need places to live too. If we don't house our homeless, who will?" Liberation Houses had provided key outlets for those in need, but could hardly meet the great demand. Kilhefner and other housing activists sought to address the issue of queer homelessness and poverty structurally as well as at the grassroots. This required a close funding relationship with both the City and County of Los Angeles, an opportunity that emerged out of geographical and political circumstances that were unique to Los Angeles in the mid-1970s.
The GCSC later became the Los Angeles LGBT Center.
READ MORE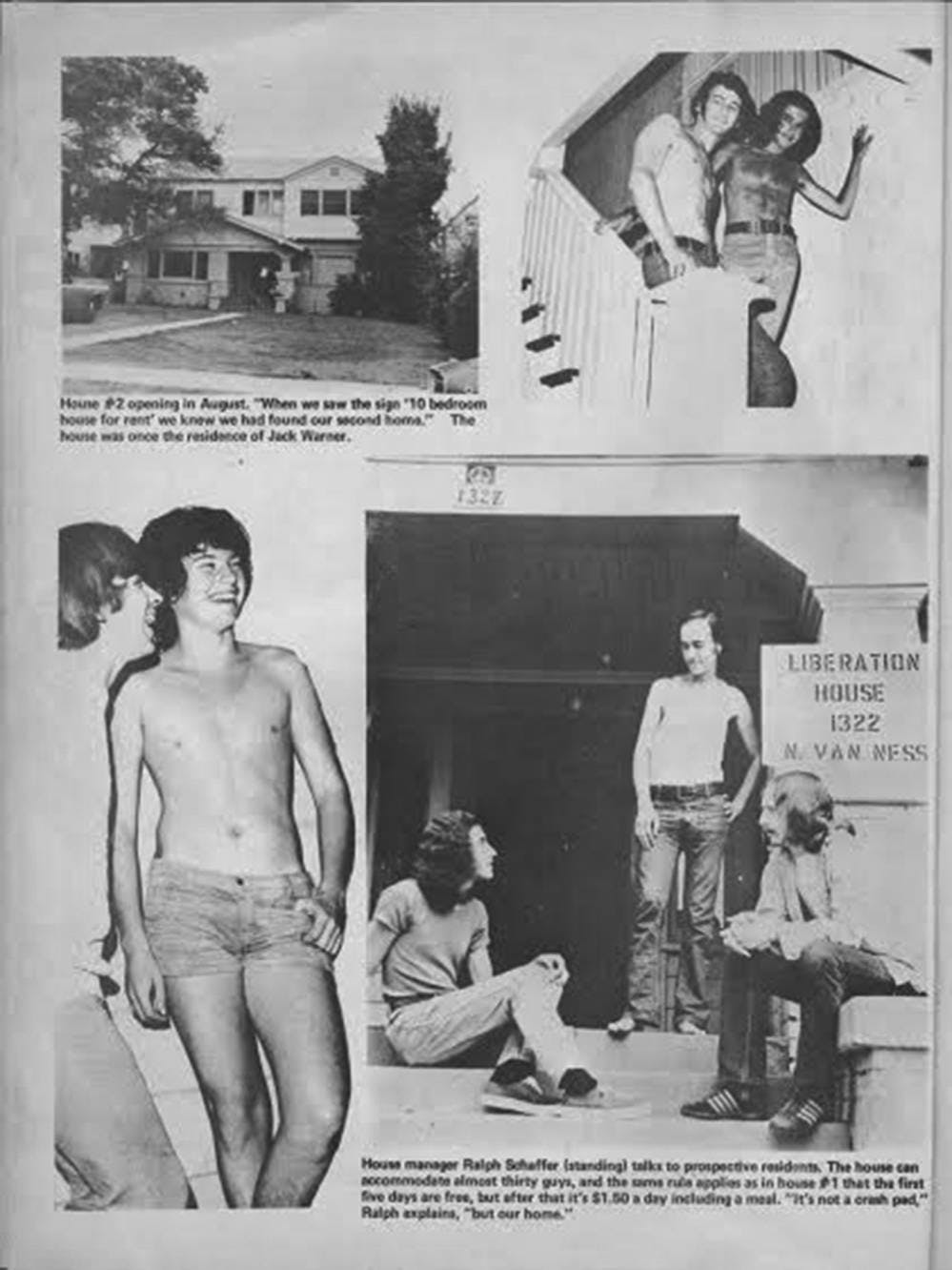 ONE National Gay and Lesbian Archives at USC Libraries. Photo by Pat Rocco.