ONE Archives
909 W Adams Blvd, Los Angeles, CA 90007
Organization
2000 → 2018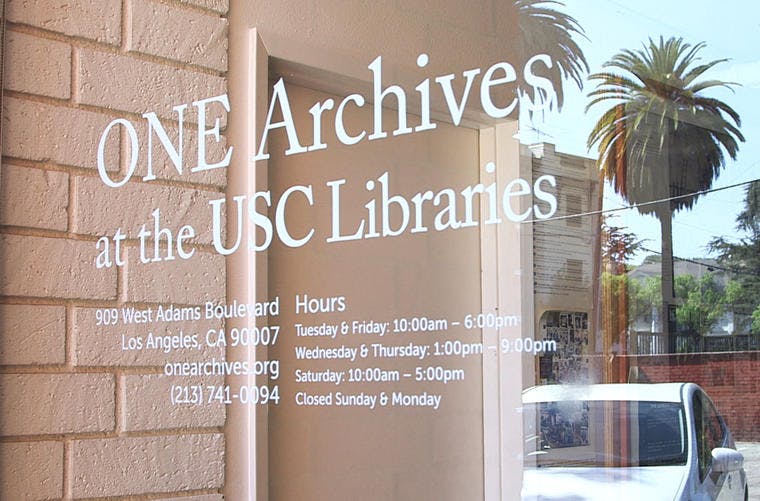 ←
Back
ONE Archives is the oldest continuing LGBTQ organization in the United States, and the largest repository of LGBTQ materials in the world.
2000: ONE Institute/IGLA moves to its current location at 909 West Adams Boulevard provided by the University of Southern California.
2004: The organization is renamed ONE National Gay & Lesbian Archives.
October 2010: The collections at ONE Archives become a part of the USC Libraries.
READ MORE