The New Jalisco Bar
245 S Main St, Los Angeles, CA 90012
Bar
1982 → today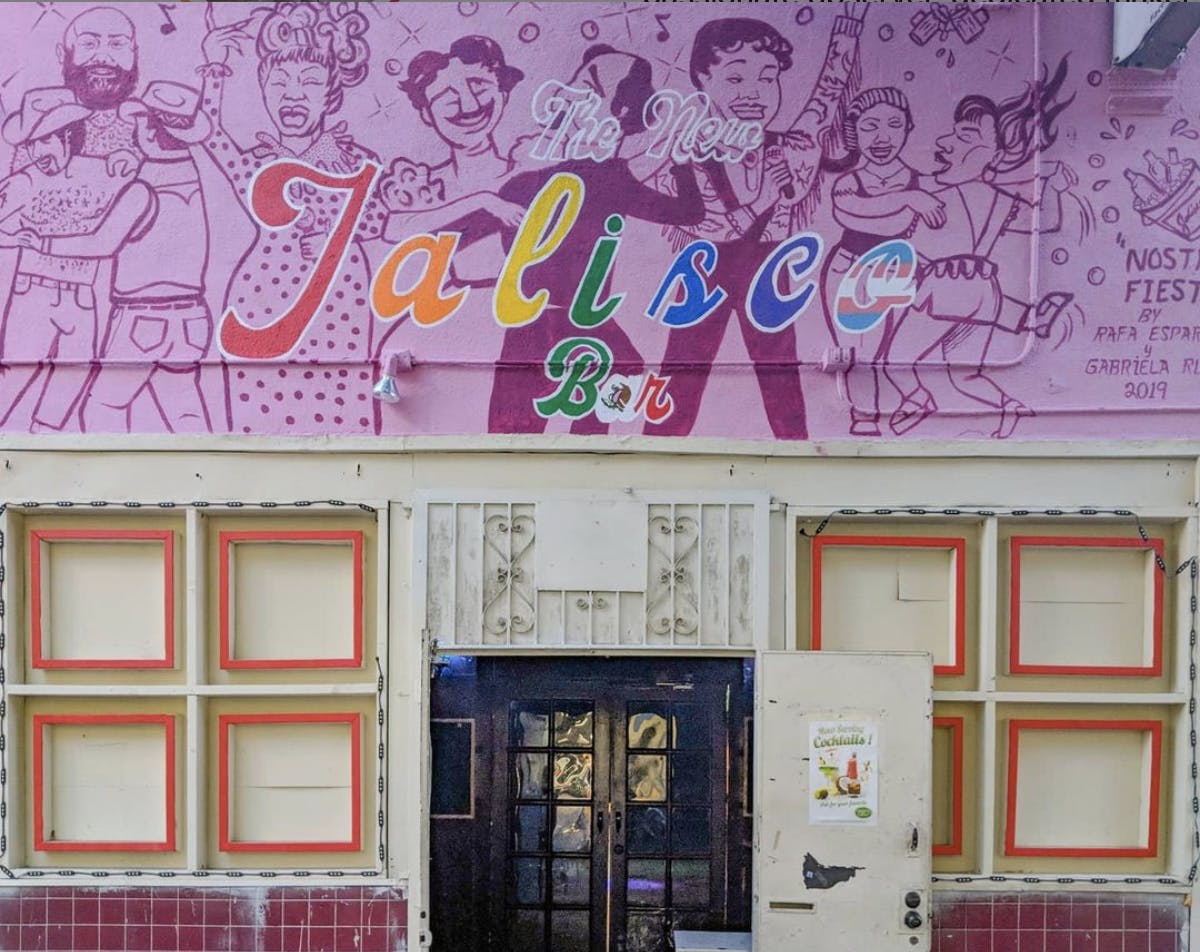 ←
Back
The bar has gone by several names since it opened – Jalisco Inn, Jalisco Cafe, Jalisco Inn Number 2, and The New Jalisco Bar. Its current owner, Rosa Maria Hernandez, took over the bar in the 1990s with her husband Sergio Hernandez.
Current home to Maritza's long-running drag show. In 2019, the mural "Nostra Fiesta" by Rafa Esparza and Gabriela Ruiz was commissioned by the bar owners and curator Paulina Lara to be painted on the bar's storefront, to pay homage to the venue's Latinx, LGBTQ, and working-class clientele. The mural was featured in the multimedia exhibition at the ONE Gallery Liberate the Bar! Queer Nightlife, Activism, and Spacemaking, curated by Paulina Lara and Joseph Daniel Valencia.
The building was permitted for demolition in 2016, but the bar is still allowed to operate. In January of 2021, a GoFundMe campaign was created to help keep the venue open during the pandemic:
"Like countless small businesses, The New Jalisco Bar is struggling to stay alive during this ongoing pandemic. Our doors have been closed since March 2020 and we have not been able to obtain financial relief to support our business expenses or rent commitments. Unfortunately, we now owe our landlord 10 months of rent with interest. This debt puts us at risk of closing down permanently.

We are reaching out to our clients, supporters, and friends to please consider donating to our cause. Your contributions will help save a community space that has served as a safe haven for generations of Angelenos in our city."
READ MORE